TEATR WARSZAWA PROJECT ENTERS A NEW SEASON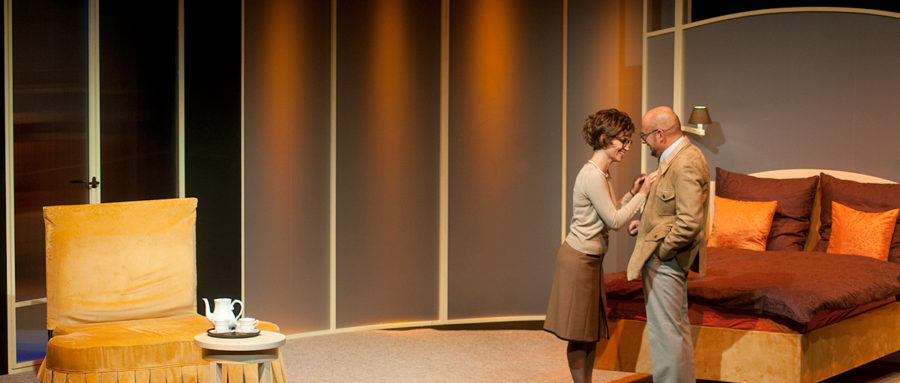 On Wednesday, 18 September, during a press conference held at the Marriott Hotel, the programme of premieres and cyclic events of Projekt Teatr Warszawa was presented.



The founders, Agnieszka Kudelska and Robert Kudelski, outlined the history of the theatre, spoke about past shows and plans for the new season. Joanna Kurowska, Ewa Kasprzyk, Anna Korcz, Bartosz Zukowski, Olga Borys, Wojciech Majchrzak and Bartłomiej Kasprzykowski were among actors who spoke about the upcoming premieres of Projekt Teatr Warszawa.
This season, Projekt Teatr Warszawa is preparing a healthy dose of special events. It shall begin with a number of premieres, i.a. Desperatki – with Anna Korcz, Joanna Kurowska, Bartosz Żukowski and Robert Kudelski; Frankie & Johnny –with Olga Borys and Wojciech Majchrzak, Jędrusik i Villas na scenę – with Joanna Kurowska and Ewa Kasprzyk, as well as Pod niemieckimi łóżkami – with Bartłomiej Kasprzykowski, Tamara Arciuch, Bartosz Opania.
The new season shall also feature musical cycles – Mistrzowie Piosenki (including Edyta Geppert, Ewa Bem, Alicja Majewska) – Muzyczny Projekt (i.a. Kasia Kowalska) and Aktorskie Recitale (i.a. Hanna Śleszyńska, Marian Opania).
Projekt Teatr Warszawa also invites children and young people to participate in Projekt Warsztat Młodego Aktora (Workshops for Young Actors) and – at the end of September – to watch a new show, Akademia Pana Kleksa.
Many special events are planned, including a charity day with Fundacja Chustka and Projekt Teatr Warszawa. The Scarf Day, in memory of Joanna Sałyga, features a show for children, a performance for adults, screenings of films from Wajda School (including the film entitled "Joanna") and other events.
Projekt Teatr Warszawa was established in 2008 by Agnieszka and Robert Kudelski – brother and sister who share a passion for theatre. They founded a theatre, focusing on the highest quality of shows and concerts: they cooperate with well-known, talented artists and select their repertoire carefully, basing it on quality literature and theatrical tradition, as well as a modern take on art.
Projekt Teatr Warszawa has always striven to meet expectations of the audience, surprising spectators with new shows each season.
We invite you to the watch the show: