"Capital Warsaw" opened with a concert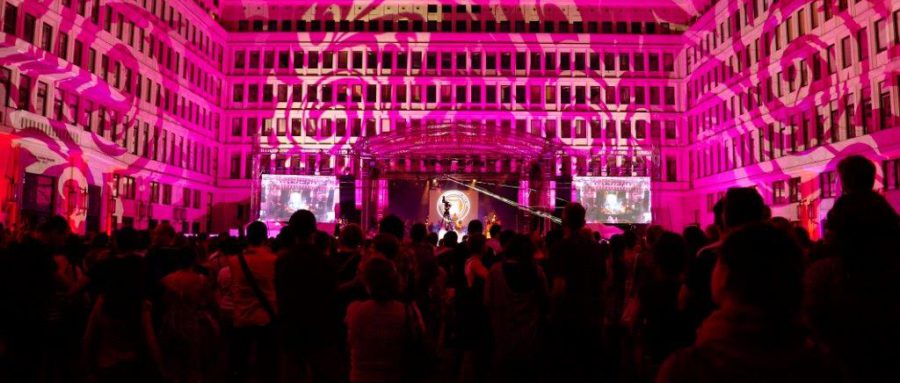 The event in the courtyard of the Banking and Financial Centre launched the "Capital Warsaw" project. Lech Janerka and Les Tambours du Bronx performed during a concert organized by ARS Communication.

"Capital Warsaw" is a new initiative of the Warsaw Stock Exchange, aimed at the residents and visitors to the Polish capital. Its aim is to promote knowledge about the stock market and the capital market, raise public awareness of its functions and the role it plays in Europe, and to promote Warsaw as a city.
The project was launched with a concert in the courtyard of the Banking and Financial Centre, the previous seat of the stock exchange. The event began with an energetic performance of Lech Janerka, who was followed on stage by "Les Tamboroux du Bronx" – a group of seventeen French musicians that play using metal barrels. Their energy, exuberance and strong sound appealed to the audience. At the end of the show, the artists thanked the audience for a great atmosphere and handed out their instruments.
– If we want to make true the dream of Warsaw as a financial centre of this part of Europe, we need more than efficient and trustworthy business – says Adam Maciejewski, President of the Warsaw Stock Exchange and originator of the project. – It also requires public acceptance and awareness of the capital market, hence the idea of Capital Warsaw. I would like this initiative to unite all entities of the Polish capital market around the idea of ​promoting the market and its extremely useful functions, as well as advancing Warsaw as Poland's capital city.
The concert, which took place on 17 August, was attended by approximately 3,500 spectators. The event was organized by ARS Communication; Commfort Group was responsible for contacts with the media.