Equal Opportunities Policy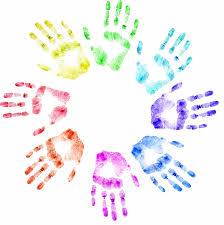 Working in a multicultural environment with people representing various cultures has made us aware of the fact that business growth depends on respect for diversity and difference. This is why we manage the talents of each of our employees individually in order to promote personal development of team members. This attitude is the result of observations and our protest against discrimination – also in business. We have decided to implement the equal opportunities policy to build human capital based on both personal and business relationships.
One burning question every company asks today is how to build a business and trust for the brand in this heterogeneous environment. An antidote to the paradigms of CSR, which are slowly becoming obsolete, may be a new form of organizational culture and employee empowerment. Time has come to focus on the individual and the best possible use of his or her talents within a team. When the skills of an employee are appropriately put into service, they often turn out to be unbeatable experts in their field.
This is the principle on which CommFort Group builds its human capital. "Comfortable group" is our motto and the model upon which we have developed for over 5 years. In 2013, we started implementing the policy of equal opportunities and have realized that we have been building relationships in the right way, emphasizing and developing individuality and comfort of each employee within the group.
We are currently focusing on the following aspects of the equal opportunities policy:
BALANCE BETWEEN PRIVATE AND PROFESSIONAL LIFE.
GENDER EQUALITY.
COMBATTING SEXUAL HARASSMENT AND MOBBING.
As our customer, partner or colleague, ask for our equality policy and the programme entitled "Together in diversity" along with the DIVERSITY CARD. You can also refer to the company's handbook of good practices pertaining to equal opportunities.
Katarzyna Dębicka
CEO & Founder of Commfort Group